Welcome to the Five Rivers Council, Boy Scouts of America and the greatest youth development program in the World!
Scouting IS FOR YOUR FAMILY and every family in our communities. At a time when many seem focused on division, Scouting provides an opportunity for everyone to come together and be part of the fun and adventure. We offer safe, fun and educational age appropriate programs for boys and girls from kindergarten to 20 years of age, and young women from age 14
to 20.
Whether your child wants to go camping, provide service to their community, race pinewood derby cars, learn about STEM activities, or just hang out with their friends, we offer it all. The Council provides first rate Scouting programming and facilities throughout the Twin Tiers of New York and Pennsylvania, serving the youth of eastern Allegany, Chemung, southern Livingston, Schuyler, Steuben, and western Tioga counties in New York, as well as Bradford, Lycoming, Sullivan, and Tioga counties in Pennsylvania.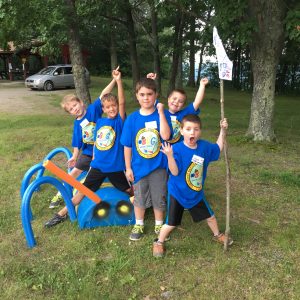 Holiday Popcorn Sale
It's not too late to sell popcorn for the holidays! Click the link below to find out more about the Holiday Popcorn Sale.
2019 Holiday Popcorn Sale Flyer
Background Checks
For information about the required Background Check Disclosure and FAQ's please click here
Summer Camp Staff Applications NOW being accepted
Click here to download. Please email all completed applications to Karl Ziegenfus or drop off at the Scout Store with Karl Ziegenfus's name on the envelope.